Administration Department
The backbone of the hospital.
The administration team supports the many veterinarians, referral, and specialist services, within the WAVES hospital.
They are literally the backbone of the hospital. They include our receptionists, kennel hands, cleaners, operations personnel, office managers, etc. They are the people that greet you when you first come in and the people in the background that keep the hospital running smoothly.
Friendly faces around the hospital
Our busy hospital is always open, so during the day we have a team of 3 receptionists and in the evening and on weekends, emergency nurses provide administration support for the team.
Our reception team work hard to ensure that you receive the very best customer service experience. They are always happy to take your call, day or night, and assist with your queries, whether you are a pet parent or a referring veterinarian.
Our cleaner/kennel hands and animal attendants are also an essential part of the WAVES team, keeping the hospital safe, clean and ensuring that all patients get extra cuddles and care, to make their stay as comfortable as possible.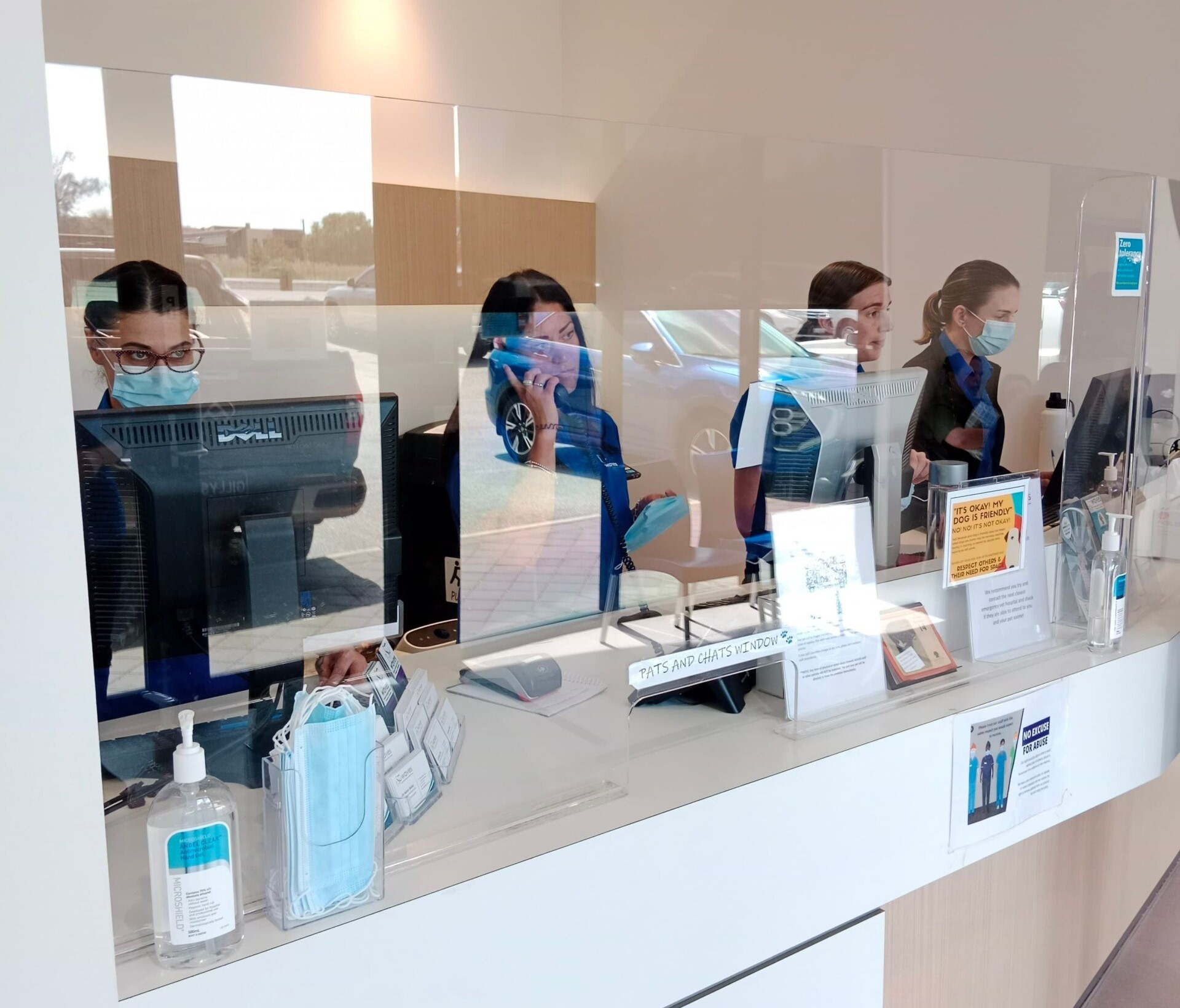 Have you been referred by a vet? Please complete the registration form.
Veterinary Referral & Emergency Services