Diagnostic Imaging Service
Computed Tomography Imaging
CT is a computerised x-ray imaging procedure used to create detailed images of bones, internal organs, blood vessels, etc. A narrow beam of x-rays is aimed at the patient and travels around the patient in a spiral as the patient moves through the gantry on the table. The signals collected are processed by a computer to create detailed cross-sectional images otherwise known as "slices" of the imaged area. These slices contain significantly more detailed information than conventional x-rays and can be digitally layered together to form a three-dimensional image. A contrast agent can also be used to further highlight certain abnormalities on the images obtained. As patients will need to be completely still during the examination, an anaesthetic is usually required for the procedure. Patients generally require fasting overnight for this reason.
CT is commonly used to:
Assess bone structures (eg fractures, joint disease, head trauma)
Assess for spinal cord compression
Assess the nasal cavity
Assess the auditory system (external, middle and inner ear)
Assess abnormalities within the thorax (eg cancer, lung disease, foreign material)
Assess abnormalities within the abdomen (eg cancer, foreign objects,
Assess abnormalities of the blood vessels (eg portosystemic shunts, persistent right aortic arch)
Assess abnormalities of the urinary tract studies (eg ectopic ureters, ruptured urinary tract)
.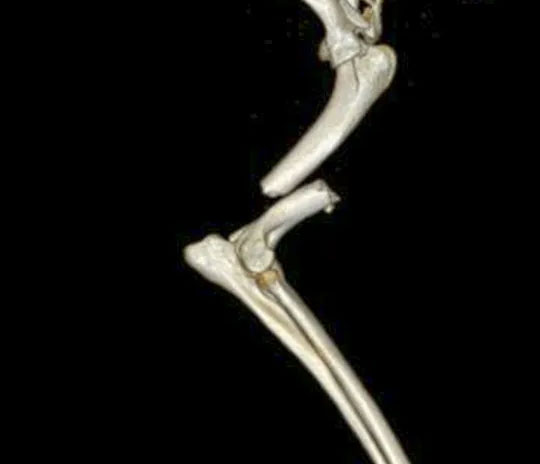 Have you been referred by a vet? Please complete the registration form.
Diagnostic Imaging Services
OUR DIAGNOSTIC IMAGING TEAM
Meet Our Diagnostic Imaging Team
Veterinary Referral & Emergency Services