Emergency & Critical Care Department
Training is the key ingredient to handling any emergency. 
Staffed by empathetic, experienced  & extraordinary veterinarians.
The Emergency & Critical Care Service is staffed by both specialist and non-specialist veterinarians with experience in dealing with animals with severe life-threatening problems. Emergency & Critical Care Specialists are available to provide additional support for critically ill patients and are always available for advice on cases for both emergency veterinarians at WAVES and local veterinarians around Western Australia.
The service is open and accepts emergencies 24 hours a day, 7 days a week, 365 days a year.
The Emergency & Critical Care Service is adept at dealing with a wide range of problems including:
Poisonings
Snake bite
Trauma, blood loss and fractures
Motor vehicle accidents
Wounds
Bites and bruises
Infections such as parvovirus
Anaphylaxis
Vomiting / diarrhoea
Pain
Collapse
Paralysis
Seizures
Coma
The emergency service operates on a triage basis. When you first come into the hospital, your pet will be evaluated to determine how severe his/her problem is in order to prioritise care to patients that urgently require it. This means that your pet will not have to wait to receive the urgent care that he/she requires until everyone else has been attended to.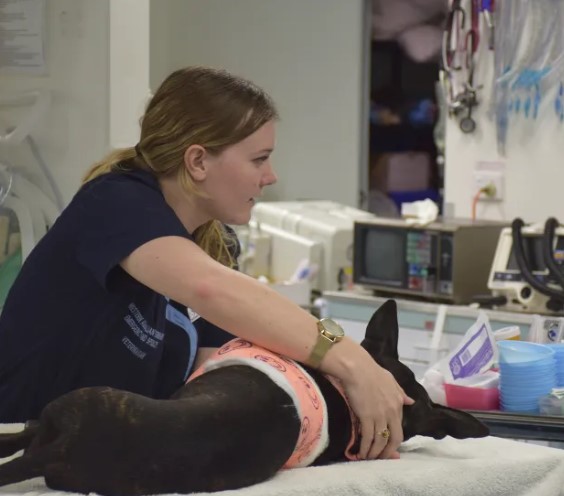 As part of the consultation, a veterinarian will examine your pet and discuss requirements for further diagnostic tests and treatment options.
Using a combination of diagnostic equipment like ultrasound and x-rays in addition to an in-house laboratory that can rapidly process blood and urine tests, we are able to provide rapid, effective and quality care to every animal that presents to us.
Depending on the problem your pet has, treatment may be provided on an outpatient or inpatient basis. Pets admitted to the emergency service as inpatients may continue their care in hospital until they are well enough to be discharged. Alternatively, they may be transferred back to the care of their regular veterinarian during normal working hours the day after admission or at times, transferred into the care of a specialist service at WAVES after discussion with their owner and regular veterinarian.
If you think your pet has a problem, call us on 9412 5700 for advice. Alternatively, during normal working hours, you can contact your veterinarian for advice.
Our team is our greatest strength. They are the people who look after and care for your ill pet, communicate good news and bad news, laugh with you and cry with you. They are the people that believe that caring for animals is not what they do, but who they are. They are the sunflowers in our world.
Veterinary Referral & Emergency Services