Diagnostic Imaging Service
Fluoroscopy is essentially the use of x-ray in real time with the image appearing on a monitor akin to a video of an x-ray. It is used for real time / active studies in combination with instruments or contrast dyes to highlight particular areas.
Fluoroscopy in Veterinary Imaging
Fluoroscopic studies are performed for a variety of reasons which include:
Evaluation of pharyngeal disorders (eg swallowing abnormalities)
Evaluation of airway dysfunction (eg tracheal and bronchial collapse, strictures)
Evaluation of oesophageal function (eg megaoesophagus, hiatal hernia)
Evaluation of blood vessels – Angiogram (eg vascular ring anomalies, mesenteric portography)
Evaluation of intra-operative implant placement during orthopaedic surgery
Placement of devices within the body (eg tracheal stenting, PDA occlusion)
Patients are generally referred via our Medicine and Surgery departments for fluoroscopic studies, as this is often a complimentary modality to other specialist procedures such as endoscopy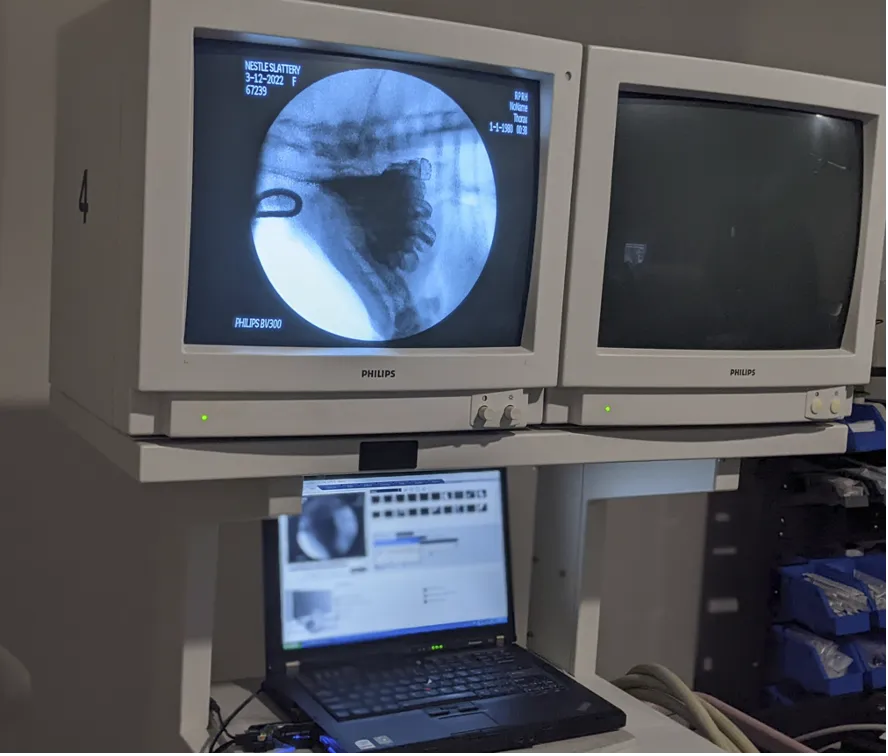 Have you been referred by a vet? Please complete the registration form.
Diagnostic Imaging Services
OUR DIAGNOSTIC IMAGING TEAM
Meet Our Diagnostic Imaging Team
Veterinary Referral & Emergency Services